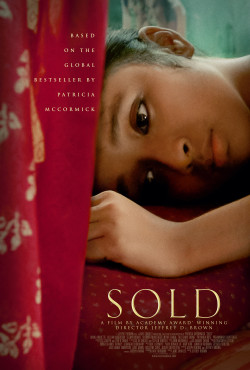 Sold
---
Directed by:
Jeffrey D. Brown
A Matson Films Release
---
Synopsis
SOLD is a full-length feature film adapted from the National Book Award Nominated and Quill Award-Winning novel by Patricia McCormick. Based on true stories, SOLD is the unforgettable story of Lakshmi, who risks everything for freedom after being trafficked from a peaceful, rural village in Nepal to the gritty brothels of Kolkata, India.
Through one extraordinary girl's story, SOLD illustrates the brutality of child trafficking, a horrifying crime experienced by an estimated 3 million girls every year around the globe. SOLD is both a call to action, and a testament to the power and resilience of the human spirit.
Sold
Click on map or listings below to see showtimes and buy tickets
Upcoming Shows
Past Shows
Back to All Listings
Upcoming Showings
Past Showings (click to expand)
| City | State | Venue | Address | Open Date |
| --- | --- | --- | --- | --- |
| Honolulu | HI | Honolulu Museum of Art | 900 S. Beretania | 6/17/9 |
---