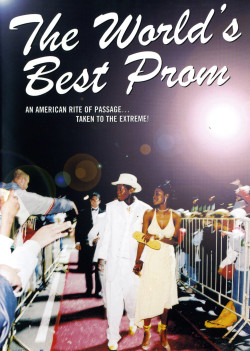 The World's Best Prom
---
Directed by:
Ari Vena, Chris Talbott
Synopsis
Produced by Ian Rosenberg, Chris Talbott
Once a year, prom mania grips the entire population of Racine, Wisconsin. The city's extravagant celebration begins with a rowdy parade where students compete for the most outrageous form of transportation, driving fire engines, 18-wheelers, even riding elephant-back through the city streets. Prom-goers from seven city high schools converge on one citywide prom to make red carpet entrances bombarded by the flash of cameras and screams from bleachers filled to capacity. Meanwhile, in sports bars and living rooms across the city, residents keep their eyes glued to the live television coverage of the spectacular event. If the Academy Awards were moved to the heartland, this is what it would resemble.
80 Minutes. Available on DVD.
---